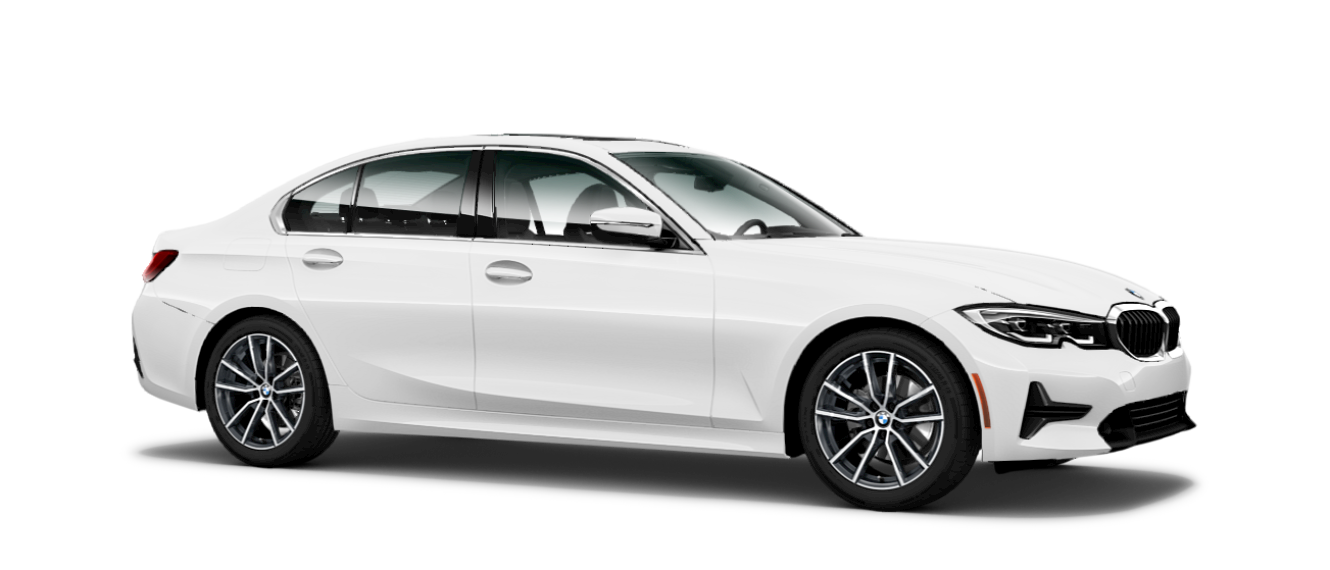 BMW 3 Series Lease Deals in Lynchburg, VA
You've done your research and determined that the BMW 3 Series is the perfect car for you. Hopefully, you tested one out at BMW of Lynchburg. If you have not had the chance to drive one of these beautiful compact executive vehicles, give us a call, and we will get you behind the wheel of one. Once you know you want to drive a 3 Series, your next step is deciding how to pay for it.
At BMW of Lynchburg, there are amazing options for financing or leasing a vehicle. Leasing a vehicle through us is an affordable, stress-free option for driving a BMW 3 Series. Our knowledgeable representatives will be able to help you figure out a leasing plan that fits your budget, so all you have to worry about is which color BMW 3 Series best suits you.
Benefits of Leasing a BMW 3 Series
Leasing is a method of acquiring a vehicle that tends to be more affordable than outright purchasing. You pay a monthly amount for the continued use of the vehicle. There are many advantages to leasing. You save money on payments, you do not have to worry about the vehicle's market value, and you can continually try out new vehicles.
You also save money on taxes by leasing instead of purchasing. Since you are technically not buying the 3 Series, you do not have to pay sales taxes on the vehicle. You get to enjoy the advantages of owning a sophisticated BMW 3 Series without the financial burden of maintaining a high-priced asset.
Since you are leasing, you do not worry about deprecation. Often, as soon as you buy a new vehicle, it loses value. The cost of vehicle depreciation will never cross your mind when you are leasing. You only have to keep the tank filled and enjoy driving it.
With a lease, you pay a monthly amount for the duration of your lease's term. When the lease is up, you no longer have to worry about the car. You simply drop it off at the dealer and lease a newer 3 Series or another vehicle.
Leasing makes the newest vehicles affordable. If you like the 3 Series, you can lease the newest model. Leasing also allows you to test out many different models of vehicles. It is a good way to learn about all the cars we have to offer at BMW of Lynchburg without committing financially to owning any of them.
It might seem like leasing a BMW 3 Series is too good to be true or that there must be some catch to making such luxury vehicles so accessible. Do not worry; there is no catch. At BMW of Lynchburg, we simply believe in providing quality services to match our high-quality vehicles. We have a passion for cars and want to spread that passion as far as possible by making new luxury vehicles as affordable to drive as possible.
At BMW of Lynchburg, we want to make sure everyone goes home in the vehicle that makes them happy. Come take advantage of one of our leases, and go home in the new BMW 3 Series of your choosing.
Get a Great Lease on the 3 Series in Lynchburg, VA
Along with leasing options for the BMW 3 Series, we offer leasing specials for all new models. Come visit us at BMW of Lynchburg to see all of our available vehicles and leasing options. You can also call us to have any of your questions answered.