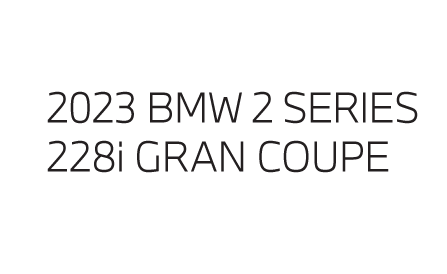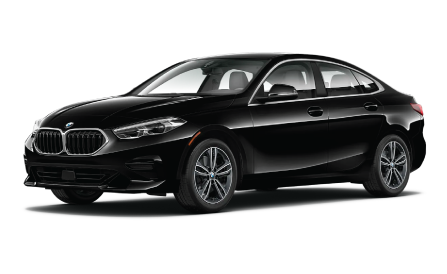 ©2023 Strong Automotive Merchandising. All Rights Reserved.
Meet the BMW 2 Series Gran Coupe in Lynchburg, VA
You have certain expectations when you're shopping for a luxury car. You want all the things that make a good car great - plus a little bit extra. That's what you'll get in the BMW 2 Series Gran Coupe. This subcompact executive car gives you all the practicality and dependability that vehicles in the C-segment are known for, but goes above and beyond when it comes to power, performance, and style.
The 2 Series Gran Coupe may be compact, but when it comes to the attributes that make every drive more exciting and rewarding, it's got some pretty big offerings. State-of-the-art technology keeps you connected and entertained, while comfort and convenience amenities allow you and your passengers to settle in and enjoy the ride.
And we really mean it when we say, enjoy the ride. With its energetic engine and nimble handling, joyrides, road trips, and even errands are bound to be more spirited and exciting behind the wheel of the 2 Gran Coupe.
But you don't just have to take our word for it. You can see BMW's unmatched subcompact coupe for yourself when you visit BMW of Lynchburg. One glance will win your interest, and a test drive will seal the deal. Hurry in and let our team of BMW specialists show you everything that this exceptional car can do.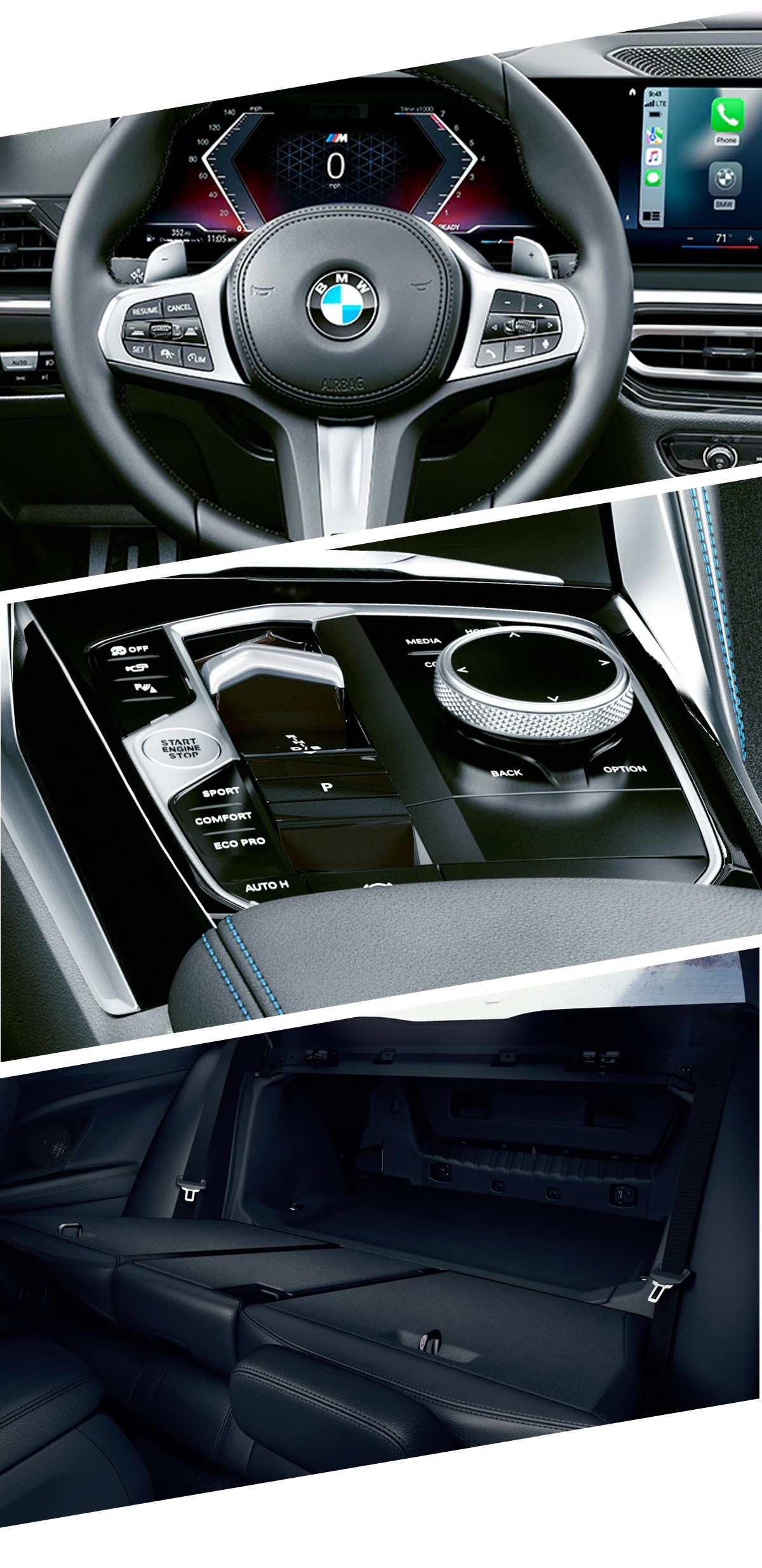 What's New in the 2023 2 Series Gran Coupe?
The 2023 BMW 2 Series Gran Coupe is now available in three distinct model variants. The 228i Gran Coupe features a 2.0-liter four-cylinder TwinPower Turbo engine, delivering 228 horsepower, and sporty rear-wheel drive. The 228i xDrive Gran Coupe has the same engine, but adds BMW's intelligent all-wheel drive system as standard. The M235i xDrive Gran Coupe increases engine output to 301 horsepower and includes performance enhancements designed by BMW M.
Some models of the 2023 2 Series Gran Coupe can also now be equipped with xDrive, BMW's Intelligent all-wheel drive system. The 228i xDrive Gran Coupe and M235i xDrive Gran Coupe have standard AWD capabilities, including automatic power distribution and increased grip in slippery conditions. Drivers looking for a rear-wheel drive should consider the 228i Gran Coupe.
Inside the cabin, smart technology brings intelligent integration to the 2 Series Gran Coupe, with standard Dynamic Digital Instrument Cluster and optional larger Central Information Display with the available Premium Package. BMW's intuitive iDrive 7 Operating system, plus standard wireless Apple CarPlay® and Android Auto™ compatibility, lets you access infotainment, navigation, and apps on the go.
History & Highlights of the BMW 2 Series Gran Coupe
Debuting for the 2020 model year, the BMW 2 Series Gran Coupe appealed to drivers seeking a subcompact car with the luxury and performance that's often lacking in this class of vehicle. As the 2 Gran Coupe incorporates not just the practicality you expect from a small car but also a powerful performance, sporty good looks, and a bevy of advanced technology, it was instantly embraced by those looking to step up to a different level in their daily commutes.
With a driving public constantly looking to get more and better technology and amenities in their cars, it's safe to say that this remarkably equipped, luxury-laden BMW is here to stay.
Find Your 2 Series Gran Coupe at BMW of Lynchburg
At BMW of Lynchburg, we aim to provide our customers with a thoroughly satisfying and rewarding dealership experience from start to finish. And with our stellar selection, numerous savings opportunities, and unparalleled customer service, it's no wonder so many people in and around Lynchburg turn to us for all of their automotive needs.
Let us match you up with the car of your dreams. Stop by today and see for yourself what we have in store.