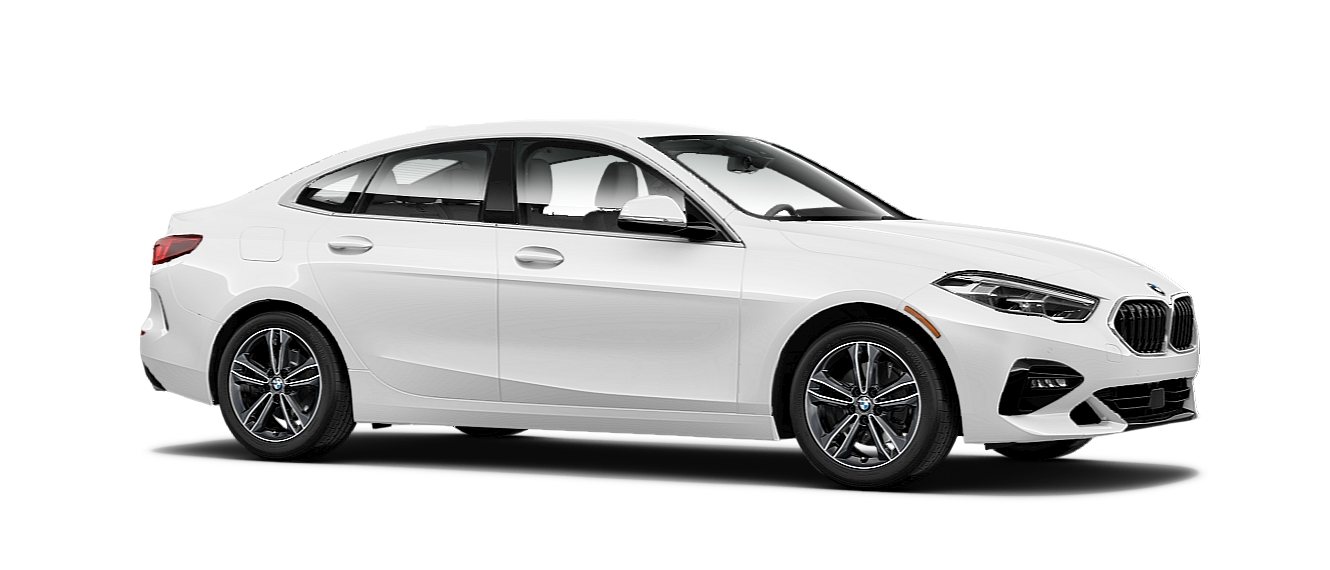 Meet the BMW 2 Series Gran Coupe in Lynchburg, VA
You have certain expectations when you're shopping for a luxury car. You want all the things that make a good car great - plus a little bit extra. That's what you'll get in the BMW 2 Series Gran Coupe. This subcompact executive car gives you all the practicality and dependability that vehicles in the C-segment are known for, but goes above and beyond when it comes to power, performance, and style.
The 2 Series Gran Coupe may be compact, but when it comes to the attributes that make every drive more exciting and rewarding, it's got some pretty big offerings. State-of-the-art technology keeps you connected and entertained while comfort and convenience amenities allow you and your passengers to settle in and enjoy the ride.
And we really mean it when we say enjoy the ride. With its energetic engine and nimble handling, joyrides, road trips, and even errands are bound to be more spirited and exciting behind the wheel of the 2 Gran Coupe.
But you don't just have to take our word for it. You can see BMW's unmatched subcompact coupe for yourself when you visit BMW of Lynchburg. One glance will win your interest, and a test drive will seal the deal. Hurry in and let our team of BMW specialists show you everything that this exceptional car can do.
What's New in the 2020 2 Series Gran Coupe?
The 2020 model year marks the debut of BMW's extraordinary subcompact coupe, and the 2 Series Gran Coupe entered the market with a bang. Sporting all of the style and sensibility, power and panache that you could hope to get out of a vehicle of its stature, the 2 Gran Coupe exceeds expectations at every turn.
The four-door car has unmistakable coupe attitude and a sharp style that is sure to turn heads. Inside that striking body is a comfort-forward cabin complete with top-notch materials and cutting-edge tech features to keep drivers connected in whole new ways. Advanced safety equipment is present and accounted for as well, boosting confidence as you take to the road and enjoy the thrill of every drive.
That thrill comes thanks to the power of the 2 Series Gran Coupe's TwinPower Turbo inline 4-cylinder engine. There are two variations depending on which trim you choose. The 228i xDrive Gran Coupe's engine generates 228 horsepower and 250 lb-ft of torque, while the M235i xDrive Gran Coupe's powerplant is capable of 301 horsepower and 332 lb-ft of torque.
No matter which of these exceptional trim levels you choose, you're sure to fall under the spell of this automobile that does it all.
History Highlights of the BMW 2 Series Gran Coupe
Debuting for the 2020 model year, the BMW 2 Series Gran Coupe appealed to drivers seeking a subcompact car with the luxury and performance that's often lacking in this class of vehicle. As the 2 Gran Coupe incorporates not just the practicality you expect from a small car but also a powerful performance, sporty good looks, and a bevy of advanced technology, it was instantly embraced by those looking to step up to a different level in their daily commutes.
With a driving public constantly looking to get more and better technology and amenities in their cars, it's safe to say that this remarkably equipped, luxury-laden BMW is here to stay.
Find Your 2 Gran Coupe in Lynchburg, VA
At BMW of Lynchburg, we aim to provide our customers with a thoroughly satisfying and rewarding dealership experience from start to finish. And with our stellar selection, numerous savings opportunities, and unparalleled customer service, it's no wonder so many people in and around Lynchburg turn to us for all of their automotive needs.
Let us match you up with the car of your dreams. Stop by today and see for yourself what we have in store.